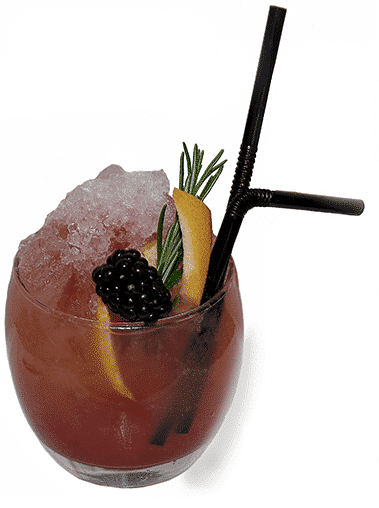 No.3 London Dry Gin 40ml
Inherently British as Bentley, No.3 is produced by one of the oldest wine merchants in London.
Pink Grapefruit Juice 50ml
It works incredibly well with the base spirit, mainly owing to the fact that it is one of the three fruit botanicals used in the production of the gin.
Rosemary syrup 15ml
"Hand-crafted", like the cars, we wanted something that was a contradiction much like the power and luxury contrast of Bentley: a savoury herb in a sweet cocktail highlights this. Adding Rosemary syrup brings balance to flavours of the drink and plays with people's taste buds.
Grapefruit Bitters 1 dash
Simply to balance the flavours of the drink.
Crème de Mure (Edmond Briottet) 2oml
Something typically British to finish the drink; The Blackberry, perfectly rounds the flavours of the drink leaving it tasting bitter-sweet.